Are You Ready to Have a Pet Dog?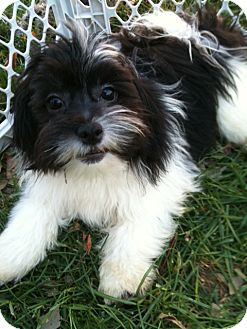 Though people do love to have all kinds of animals and birds as pets, dog has always remained on the top of the list. The source of getting the pet dog ranges from finding it at the roadside, or to get it from a friend, or to formally buy it from a genuine breeder. You may opt for any of these, but here are some points that you should always keep in mind when you are deciding to have a pet dog with you.
Time: will you be able to give enough time to your pet? It's not the play time that I am talking about. A dog needs to be taken for a stroll at least twice a day. It takes almost an hour and two to do that. Obviously, since it is for the dog's leisure, you can't finish it in haste within your available time. The dog would also need you to have regular visit to the veterinarian. It can also take time.
Breed: in this regard, you really will have wide choices to select from. What you need to remember is to have a breed that will suit your home conditions. A German shepherd or a great den staying in a tiny apartment is not a healthy choice for the growth and mental health of that dog, leave apart whether you will be comfortable or not. A quiet and docile family should not opt for a hostile breed like hunters since it does not suit their own disposition. Special breeds like the tiny dogs will need highest amount of medical and grooming care [and money] which needs to be thought about while having the dog. The selection of this tiny dogs is usually under the influence of certain celebrities [Paris Hilton has few such dogs], but one needs to consider that the resources, of all kinds, available to these celebrities are much different than what we have at our disposal.
Affordability: apart from the cost of dog, there are always some recurring expenses for the dog food, play toys, proper kind of housing and as discussed earlier, regular visit to a veterinary doctor. This all costs a lot of amount and one needs to be prepared for that. As per your country regulations, other costs also can be thought about – like that of licensing, pet dog tax [yes!] and insurance [to take care if someone sues you for your dog destroying or spoiling their garden]. Emergency medical expenses and the onetime expenses for sterilization also need a deep thought before heading for the selection.
Once you are ready with these primary three issues, will further discuss how to select a dog and what to see while selecting if more than one puppy is available to chose from.